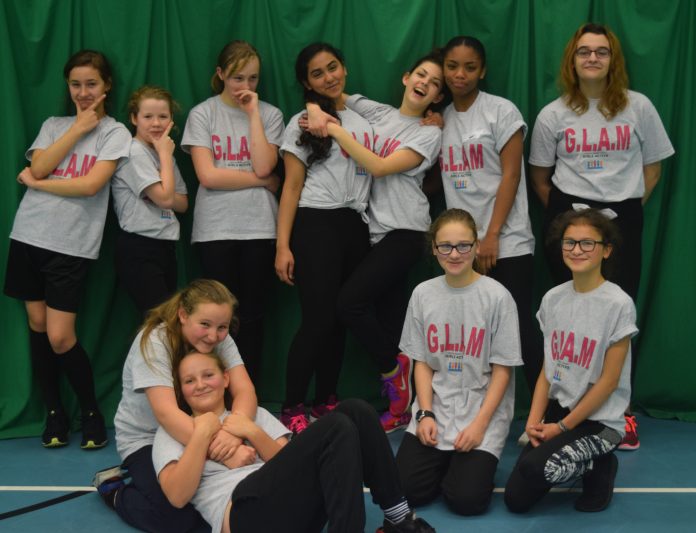 A group of Stockport Academy students picked up two awards at an event at London's Olympic Park celebrating girls in sport.
The X-Elle Awards marked the start of United Learning's Spirit of Rio Festival in preparation for this summer's Olympics.
Over 200 attendees from academies all over the country came together to learn about South American history and culture and recognise the sporting achievements of girls in Years 7, 8 and 9.
Year 7 student Carys McNish picked up a prize for Sports Leadership, while the group came first in the National X-Elle Best Video of the Year category for a three-minute film that showcased the programme of activities the girls have introduced to the school to raise awareness and interest of sport among female students.The group of nearly 30 from Stockport Academy performed a Brazilian martial art 'Capoeira' dance at the event, before leading a session teaching their moves to the other visitors.
During the day, students heard from skier Chemmy Alcott, one of United Learning's Sport Ambassadors, about her own Olympic experience as well as from representatives for the ABC Trust – a charity that supports disadvantaged children in Brazil.
Stockport Academy Principal Frank McCarron said: "We're so proud of what these girls have done for sport in school over the last 12 months and their passion and creativity is something to be admired by all.
"To perform and pick up two awards at the Olympic Park is a once in a lifetime opportunity and their behavior and professionalism on the day was impeccable."